Last fall we started collecting Church Visitor Horror Stories to celebrate our book, Unwelcome: 50 Ways Churches Drive-Away First-Time Visitors by Jonathan Malm. It's been scary stuff. But hopefully we can learn to be more welcoming.
The Guest Preacher
We were on vacation and went to church on Sunday. They asked us to sign the guest book and my wife signed it as "Rev. & Mrs. Cox." They asked me if I was a pastor and when I said yes, they asked me to wait a moment.

Soon a man came over and said, "So I hear you are a pastor?" I said yes, and then he asked me if I would mind preaching that day.

I said, "No, I'm on vacation."

After the service started they introduced visitors and announced our names. They asked us to stand and followed that by saying, "Jim is a pastor. We asked him if he would speak today but he said no." –James Cox
I believe that's called adding insult to injury.
The Solution
It doesn't matter how desperate you are or what rock star walks in the door—you never ask a visitor to do the preaching. Doesn't matter if it's Billy Graham or the Pope—not even if it's Pope Billy Graham
First and foremost, what kind of a church are you running if you're willing to let any stranger off the street step up to your pulpit and teach your congregation? Sure, the stranger off the street is a minister, but any yahoo can be a minister these days.
Secondly, it's rude. Just, no.
If your pastor is sick or there's some last minute emergency and you have no preacher, there are better solutions than asking a visitor to preach.
Here are just five:
Ask a Sunday School teacher.
DVD sermon! Surely you've got something in the library that will do in a pinch.
Bible reading in lieu of a sermon. God probably won't smite your church for going one Sunday without a sermon. Probably.
Testimony time! Open it up to stories of what God is doing in your congregation (because backward theology from your own congregation is better than backward theology off the street).
Group discussion. Take the day's Bible reading as a starting point for a conversation and have a real back and forth discussion.
Bottom line: Have a plan. Accidents happen and preachers don't show up. Your church should know what to do in that situation. (And make sure someone besides your pastor knows the emergency plan.)
More: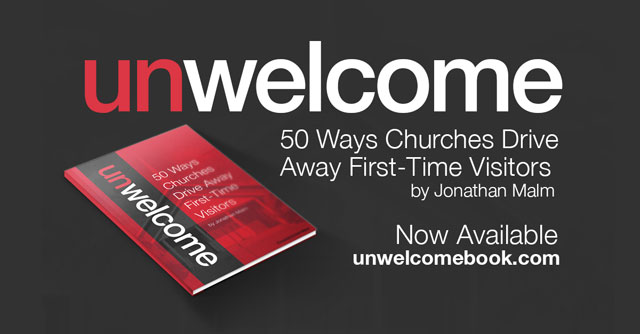 Photo by Tommy Clark.