Last fall we started collecting Church Visitor Horror Stories to celebrate our book, Unwelcome: 50 Ways Churches Drive-Away First-Time Visitors by Jonathan Malm. It's been scary stuff. But hopefully we can learn to be more welcoming.
The Congregation Fail
Years ago, a visitor to our church was raising her hands in worship when someone tapped her on the shoulder. When she turned around, the kindly church member told the visitor, "We don't do that here." –Marc Aune
My husband and I were trying to be inconspicuous, neither one of us terribly comfortable with the whole church thing. We chose seats in one of the back rows on the side, and an officious lady bustled up to us immediately and sniffed, "You can sit there today but normally the choir sits here." And then she swanned off without another word. –Penny Harper
Oh boy. Sometimes the greatest obstacle to welcoming new people into your church is the people in your church.
The Solution
You need to teach your congregation to be welcoming. This doesn't always come naturally. It also includes all sorts of things, from teaching people the importance of recognizing and welcoming visitors, to lessons in tact.
This is going to be hard to change. You should preach about it. Leaders in your church will need to model it. You might need a welcome team that can swoop in when the crustier members of your congregation drop the ball.
As you approach this issue you need to emphasize the importance of welcoming visitors. But you might also need to tackle some theologically sketchy notions. You might need to help people see that while this is their church, it's not their church. Things like saved seats and a perceived "right" way of doing church can be pretty ingrained. And that can go much deeper than simply welcoming people.
More: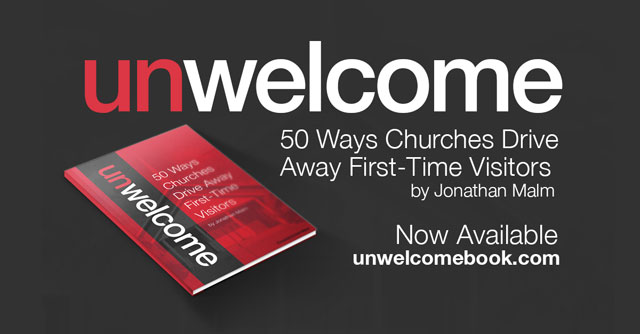 Photo by Tommy Clark.