For the past two weeks we've been asking for your Church Visitor Horror Stories. And it's scary stuff. We knew walking into a church for the first time can be scary, but we had no idea how frightening your stories would be. Thanks for sharing your church visitor horror stories. We'll post the three winners this week with some expert advice.
It's all part of the launch festivities for our new book, Unwelcome: 50 Ways Churches Drive-Away First-Time Visitors. It's on sale this week only, so grab a copy today.
Now… ready to get scary?
Horror Story Winner: Firing the Pastor
A "special" business meeting happened our first Sunday at a church. Sunday morning, right after the worship service, the congregation voted to fire the pastor who'd just preached. Despite this, we gave the church another chance. Unfortunately, that Sunday we heard stories of the staff bad-mouthing him to his face as he left. -Phil Baker
Yikes! Congratulations, Phil. You deserve a free book for having to endure a church firing the pastor. Though going back? That might be pushing the limits of bravery.
The Solution
Some church bylaws require the congregation to approve something like firing the pastor. So while this was an extreme nightmare for a first-time guest, it's somewhat unavoidable.
Note: There's a whole message here on the church of Laodicea and the danger of democracy within the church. But we'll avoid that here; this isn't a theology/history lesson.
Convenient Church Governance
Without knowing the full context in this situation, I'm willing to bet this is what happened: The church probably holds quarterly meetings after their regular Sunday services so as many members can be present as possible. It's a convenient way to fulfill the requirements for voting laid out in the church's constitution. The staff/elders/deacons in this situation might have felt this was the best possible way to approach the topic.
However, we can't afford to let convenience dictate how we act in a sensitive situation. Love requires more than convenience. It requires sacrifice. It requires laying down your rights for the sake of someone else.
Thus, in order to love the outgoing pastor, any visitors that Sunday, and even the congregation members, there was a better way to handle this. They could have held a special midweek meeting and invited the members to it. No need to drag first-time visitors into it.
Firing is always a sensitive subject. You can't make it a pleasant experience. But you can do as much as possible to pad the experience with love.
Transparency Good, Spectacle Bad
Now there is something to be said for transparency. Visitors deserve to know what they're getting into. But airing your dirty laundry on Sunday morning is not the way to do it.
This is the kind of back-biting that drives people away from church.
Pastoral changes are never easy, but you need to find a way to keep them from being scary. We're supposed to be known for our love, and that should extend to how we handle pastoral transitions. Be transparent about what's happening—no one wants back room shenanigans either. But this kind of public spectacle? It should never come to that.
Love Always Wins
When it comes to the bad-mouthing aftermath, I'd like to refer you to Ephesians 4:15-16. Paul says:
"Instead, we will speak the truth in love, growing in every way more and more like Christ, who is the head of his body, the church. He makes the whole body fit together perfectly. As each part does its own special work, it helps the other parts grow, so that the whole body is healthy and growing and full of love."
The truth is—for whatever reason—the old pastor wasn't fulfilling what the church thought he should. That's a reflection of the work this pastor performed, not of who they are. That's no reason to criticize another person. That's the opposite of love.
Again, we are a body perfectly fit together. If my left hand is attacking my right hand, both hands are preoccupied with the fight and unable to function like they're meant to function. Any church that attacks one of its own—past or present—is setting itself up for ineffectiveness.
Let's lead the way in love in our churches. Let's let love cover a multitude of sins. Let's let love make us effective in the calling God has given to us.
 If you put love first you won't fire the pastor immediately following the Sunday service, scaring visitors and scarring everyone else.
More: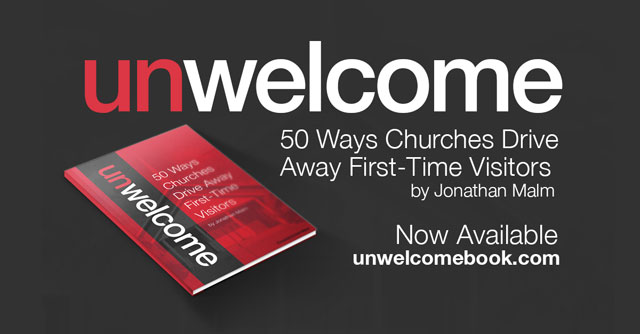 Photo by Tommy Clark.