I've often thought, "If God chooses to bring another Great Awakening to the United States, I bet he will use the advances in communications technology to facilitate it."
Those musings surfaced again in my head this week as I served with 19 other communication-minded folks as part of Creative Missions in the greater Providence, R.I., area. When thinking about the significance of early church heroes such as Roger Williams, Jonathan Edwards, and other church fathers in the U.S., you can't help but appreciate the history of this place.
New England, and Providence specifically, is at the forefront of many of the traditions and religious freedoms that we enjoy today. We certainly wouldn't be able to do what we do as communicators in the church without the groundwork laid here by those who came before.
It's pretty humbling, as an evangelical believer, to be visiting the land of the Puritans, much less serving churches here. Yet, at the beginning of this past week, here we gathered: 20 church creative professionals set to make as big of an impact as possible in one week to help churches in need in New England.
And we made a pretty significant dent. Here's a rough summary of a few of the stats from what we accomplished:
11 – Logos / Branding / Rebrand
10 – Audits (Social / Web / Communications)
9 – New Websites
18 – Videos
32 – Print Projects
37 – Signs or Sign Designs
3 – Space Design Consults (Interior / Exterior Design)
20 – AVL Tuning, Training, Troubleshoot
7 – Style or Brand Guides
6 – Misc Trainings
14 – Social & Misc Graphics Designed
5 – Photo Shoot / Editing
If you take the 4.5 days we worked (Sunday through Thursday morning) and multiply it times the mostly 14 hour days that we worked (8 a.m. to 10 p.m.) times 20 creative missionaries times an estimated average creative hourly rate of $75 if you hired a freelancer to do these kinds of tasks, we donated roughly $94,500 worth of labor to churches in Providence in the week while we were here.
That doesn't even include the production costs of the material products (signs, banners, print items, etc.) that were donated.
We post these stats, not to boast, but to wonder at the beauty that comes from God's people joining together with their gifts and abilities, as a single body, to honor him. Church communication, when done well, has the ability to accomplish the same goal of those early Puritans: to make religion available to every average person in an intensely personal way.
Only God knows how he'll choose to use the work done here this week. He could cast it off as dross, or he could use it to start the next great awakening. All I do know is it's amazingly rewarding and fulfilling to join with other like minded creatives and simply pour into acts of service using your God-given talents and giftedness, expecting nothing in return but the gift of the ability to serve.
"You helped us in ways we needed help! Thank you for being generous with your time and serious about serving local churches in Rhode Island. Thank you for serving Grace Bible in Cranston. Every now and then, out of the blue, God sends something or someone unexpected to remind us he's doing things we can't see. This time he sent your team. We give him thanks."

-Pastor Dan Crichton, Grace Bible Church in Cranston, R.I.
Thanks
Thank you to our corporate sponsors: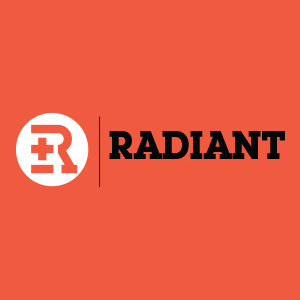 More: