Ready to ring in the new year? We've got some free New Year's graphics so your church can celebrate the dawn of 2015 in style.
Share the Reason for the Season
New Year's is a time to party, for sure, but it's also a time of reflection and resolution. It's a moment when people resolve to do better. Your church should be there with people, helping them think about resolutions that matter.
Here are some ways you can use these graphics:
Just start a conversation. Ask people how they celebrate New Year's.
Collect resolutions. Encourage people to share their New Year's resolutions.
Testimony time: Was 2014 a year of challenge and growth? Ask people to share something from the past year.
Offer a prayer for 2015.
New Year's Graphic
Now here are some free New Year's graphics you can share on your church social accounts. Pick your favorite or use 'em all! You'll get ready-to-use JPG files and PSD files you can edit: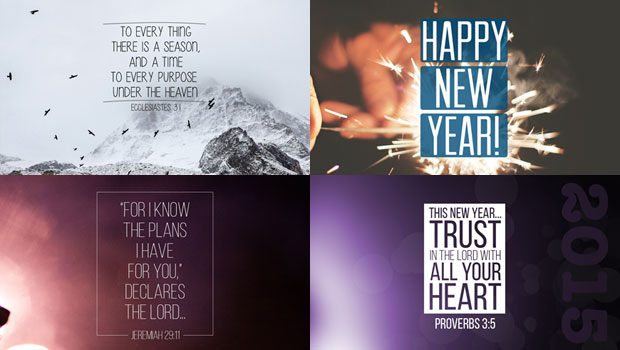 Download the New Year's Graphics
Create Your Own
We absolutely encourage you to get creative and create your own graphics. We highly recommend the Church Graphics Handbook by Brady Shearer. It comes with templates and graphics you can edit and tweak.
More: