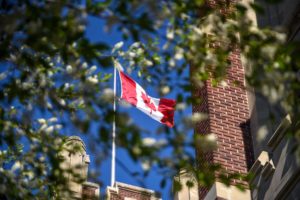 Up this far north, the sun rises early (5:30 a.m. or so) and sets late (around 9:30 p.m.). The Creative Missions team, numbering 22 this year, usually awakened a bit later (8ish) and retired a lot later (12 a.m.? 1 or 2 a.m.?). We know our work rhythms. We use them to be as effective as possible in our work of sharing the gospel through products like websites, strategy sessions, signage, audio and visual (A/V) assistance, and social media planning.
"Praise God for Creative Missions! So valuable to the kingdom. Everything I just saw is what I've been asking God for. It's not what I've been looking for; it's way beyond that." -Dustin Connor, Lead Planter, Hope Church Calgary
The Work Accomplished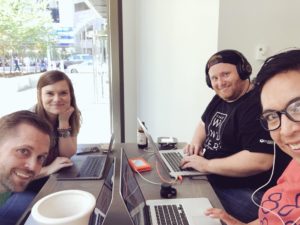 That work took some of us outside Calgary to nearby towns like Cochrane. Other teams participated in local churches' annual retreats and witnessed what it's like to worship God in a language and culture other than English. For us, those experiences revealed the new earth to come: We will worship God, a unified community comprised of different languages, worship styles, cultures, and skin tones. It will be a beautiful, glorious day if this week in Calgary was any indication.
The glimpse of God's kingdom was an added bonus; we count the work we do, in service of the church and local churches, a huge blessing in and of itself. As stated above, that work took varied forms, from strategies and trainings to logos, decals, and templates. Here is the full list of work product, not counting the 66 feet of Fruit by the Foot eaten:
10 logos
7 websites
25 videos
13 photo shoots
9 printed items and/or templates
14 communication and web audits
11 signs and window decals
6 slide templates
9 social media images
1 community event planning
4 A/V and sound tech trainings
5 brand guides
8 strategy and planning sessions
3,290 miles driven
930 hours worked
Rest & Refuel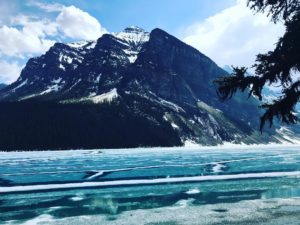 In addition to working, our teams made time to rest. The Creative Missions Cruise Directors (Cleve Persinger, Andy Burns, and Eric Murrell) have learned over the course of eight years that it's important to fuel the hearts and minds of its goers. To accomplish that, they encouraged us to play, provided bountiful meals, and closed out the week in Banff, Alberta.
They also provided a weekly devotional that guided us through the book of Ephesians. The primary theme focused upon identity. Mason Ballard, our returning guest speaker, built upon the idea with his conversation about creation and story. He shared that we are creators who tell stories. However, we are much more than that because of who God is and who he has designed us to be.
"You are creators telling a story. But more importantly and profoundly, you are created and in the middle of his story." -Mason Ballard, Pastor, Resurrection Church
The reminder was a good conclusion to the week. Creatives can mistakenly seek their identity in the work of their hands rather than in the God who gave it to them. But when they remember they are part of the story God is telling, they find a steady joy and humility that drives them to serve others with their gifts, talents, and skills.
"Rather, speaking the truth in love, we are to grow up in in every way into him who is the head, into Christ, from whom the whole body, joined and held together by every joint with which it is equipped, when each part is working properly, makes the body grow so that it builds itself up in love." -Ephesians 4:15–6, ESV
"By this all men will know that you are My disciples, if you have love for one another." -John 13:35, NASV
Thanks for Your Support
Of course, we couldn't do any of this work without people like you. Your support—prayer, connecting us with potential churches and sponsors, and financial contributions—is just as critical as the people who go and serve on the Creative Missions trips each year.
We hope you'll join us as a supporter or goer on our next trip, details to be forthcoming.
More: