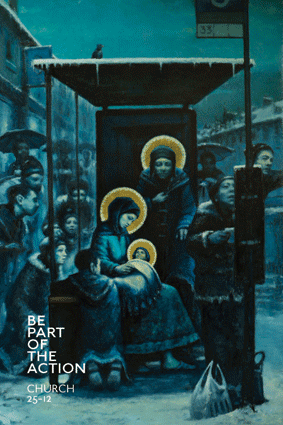 How would you tell someone about Christmas in thirty seconds or less? The Churches Advertising Network in England looked to solve exactly that problem.
They asked people to make their own 30-second radio ads telling the Christmas story. The submitted winners are good, but not great.
The real gold comes in their bus shelter nativity (pictured right) and the radio ads that the CAN themselves designed.
Campaigns like this are glimmers of hope in a world of church marketing that sucks. It's not a repackaging of something some other church has done. It's not cheesy. It's not a pun on a secular concept. It's creative people using their natural talent to tell a story in an innovative way, and that is great church marketing.