My church rolled out a new calendar system to visually represent our weekend: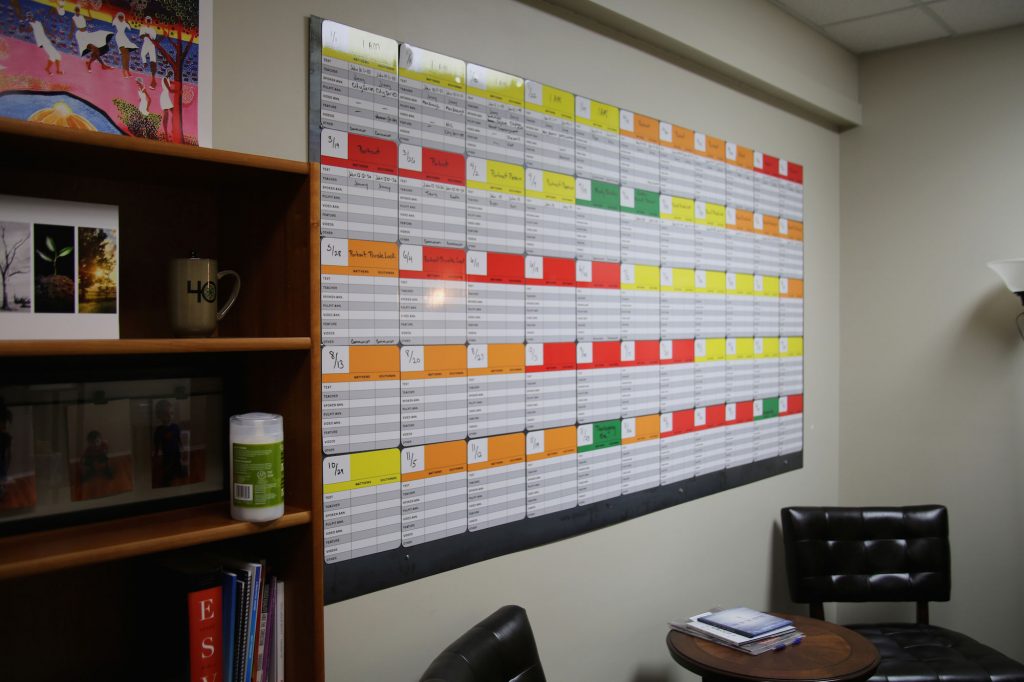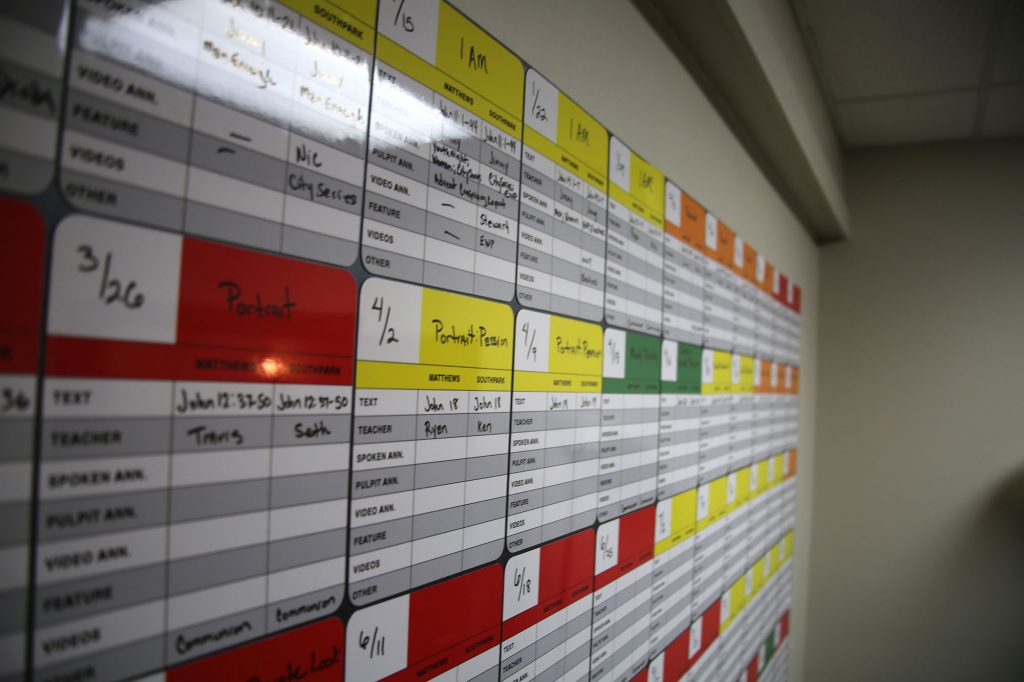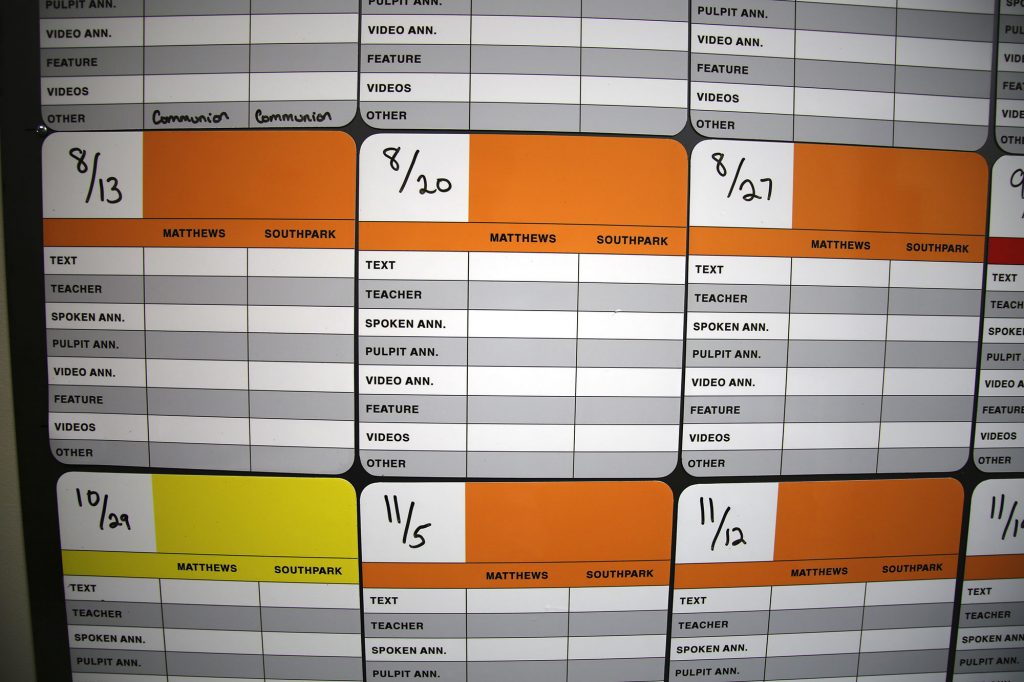 Why We Did This:
After becoming a multi-site church, our communications team realized how complex all the planning for weekend services had become. Keeping track of announcements, bulletin content, videos, speakers, etc., was difficult to keep up with. We had an Excel document where we recorded these things, but I found myself rarely using it. It's a bit old school, but having a physical board where everyone could see our weekend services plan seemed like a good solution.
How It Works:
We ordered an 8' x 4' sheet of metal and created more than 52 custom, dry erase magnets. Each magnet represents one weekend and includes information like: sermon series, Biblical text, teacher, spoken announcements, feature in our bulletin, videos, etc., for each campus. We color coded the magnets so that each month is a different color so when you glance at the board, you can quickly find where a new month begins. Additionally, we created a few green magnets to designate special services (Maundy Thursday, Easter, Thanksgiving Eve, Christmas Eve).
What Difference It Makes:
This board was just recently installed but its physical presence serves as a reminder for us to make sure that we are prepared for the weekend. Additionally, other staff at the church frequently stop by and see what's planned for upcoming weeks which leads to better communication and understanding. This board will also serve as a historical record for us to reference to see how we have communicated past events and ministries. We're hoping this leads us to greater consistency with how we communicate at the church.