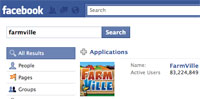 There are currently 400 million active users on Facebook. They're sharing 3 billion photos each month, 5 billion pieces of content each week and 60 million status updates every single day. A whopping 83 million of them are active on Farmville each month doing whatever it is you do in Farmville. And that's just Facebook. If you want to connect with people, social media is where it's at.
Learning the ropes of social media can be intimidating, but it's crucial for pastors and churches who want to connect to all those people. That's where Pastors' Social Media Bootcamps can help. These are local events held across the country to help pastors and churches sort out social media. The events are put on by Jopa Productions, a company started by pastors Doug Pagitt and Tony Jones. One is being held tomorrow in San Diego and there are five more coming this spring to Durham/Raleigh, N.C., Nashville, Tenn., Chicago, Washington, D.C., and Minneapolis.
We talked with Tony Jones to learn more about boot camp and the importance of social media for churches.
Why do you think it's important for pastors to use social media?
Tony Jones: There was a time when churches and pastors needed to decide whether they were going to wire the church for telephones. There was another time when they had to decide whether to bring microphones and amplification into the sanctuary. Those were decisions about using new technology to communicate. Social media is simply another step on that path–it's about communicating with people, and more and more people are using it, so churches need to decide how to engage that.
Give us an overview of the Pastors' Social Media Boot Camps. What are they? What kind of stuff do you cover?
Jones: Well, I usually say that it's not at a 101 level or a 301 level. It's more of a 201 level. We assume some rudimentary knowledge of social media, but we find that many people who come have significant anxiety about it. Others are really into one medium (usually Facebook), but they're less familiar with Twitter, blogging, etc. We try to get them up-to-speed on a variety of social media.

You have a reputation as Mr. Emergent. Is this an Emergent church type thing? Or is it theologically agnostic?
Jones: I prefer pope of emergent. :-) Totally agnostic. We've had liberals and conservatives, priests and pastors, authors, non-profit execs, and marketing reps. We recently ran a boot camp day for a publishing house.
What has the response been from the events you've already held?
Jones: People have really loved it. Our evaluations have been overwhelmingly positive, with 98% reporting that the day was worth the money they spent, and they'd encourage others to go. In fact, we have a deal that if you come to a boot camp, you can come for free to another one as a refresher, and several folks have taken us up on that.
How knowledgeable are the pastors you've worked with? Do any of them come kicking and screaming?
Jones: It varies. Some are very skeptical, so we start the day by letting people voice the most common objections to social media–like, "I don't care what you had for breakfast," and "I'm more of a face-to-face person." We acknowledge that many of those objections are valid, but it doesn't negate the potential for social media in a ministry setting.
What kind of things have you seen churches doing with social media?
Jones: Many are trying to build Facebook pages that both reach out to new people and provide a place for folks from their church to connect throughout the week. Others are using private Facebook groups for communication within committees and ministry teams. Stuff like that.
How does social media change things for churches?
Jones: Personally, I think it's a much more efficient way to communicate than sending out a paper newsletter, printing a Sunday morning bulletin, or even using a phone tree or email blast. Plus, there are some of us who hate voicemail, but we check Twitter throughout the day. So we're all going to have to be more diffuse in our methods of communication, since people vary in their preferences. Churches should be just as deliberate about these decisions as they were about deciding whether or not to have a telephone number.