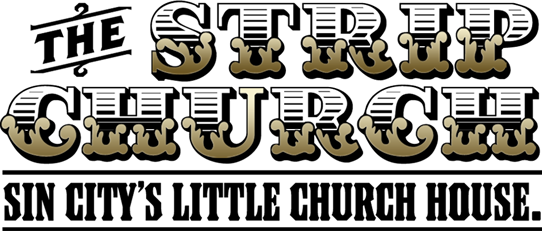 The newest project of Fireproof Ministries (the guys behind XXX Church) is The Strip Church. As in the Las Vegas strip (though Vegas and the other kind of strip kind of go hand in hand). And perhaps you know of some, but I've never heard of another church of its kind.
As XXX Church ministered at pornography exhibitions, they constantly got the question, "Where is your church?" And that eventually got them to thinking, "Why don't we start a church?" So they decided to start a church, not just for the pornography business, but for all of Las Vegas.
The idea is that people are constantly coming through the city for conventions or working in the city at conventions, so if they have a presence at all conventions, not just pornography, they can reach tons of folks. With such a transient population, a big part of their ministry will be giving people another, more wholesome option for their weekend, then connecting them with churches back home.
You can read more about them at their about page.