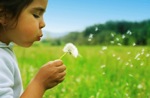 Adweek, one of the trade pubs for the advertising industry, had an opinion piece by Deborah Morrison in their September 29 issue. Morrison is a professor of advertising at the University of Oregon and wrote a great article about the next generation and how they're thinking, behaving and living. Although it was written about the changes the ad industry is likely to experience as a result of the next generation's differences, Morrison's well researched perspective can certainly help the church.
How they live has everything to do with how they work. They time shift. Favorite shows happen online on-demand. News is 24/7. There's not much use for e-mail. Instead, they're YouTubing, Stumbling, Digging, Twittering, blogging, updating. They're Loopted and LinkedIn. Caffeine drives the day and night. In this world, wristwatches and alarm clocks are as necessary as rabbit ears. They grew up IMing, and the cell phone rules. Area-code identity is mobile but long lasting–a virtual network.
It's the shortcut generation. That toolbar up top is for old-timers; these guys learned to Cmd-Option-Shift-A in middle school because it was cool, not necessary. Desktops are institutional holdovers. Everyone has a set of on-the-go tools: camera, laptop, videocam, hard drive, cool bag to tote it all. They're experts early on, manhandling Final Cut or Flash with intuitive authority. They're Idea 2.0, the mashup generation and one with confluence, that place beyond convergence where the old sloughs off and the new quickly gets morphed into the cultural DNA.
It's OK to change messaging, styles and design. It's OK to use different fonts, different music and different meeting spaces. That's a relevance issue. What's not OK is when we change the DNA based on generational influence. I appreciate the words from Dino Rizzo, pastor of Healing Place Church in Baton Rouge, La. At the Multisite 2.0 Conference last month in Charleston, S.C., Rizzo said that "My primary role at the Healing Place is the guardian of our DNA."
As we pursue and proceed to communicate with and to the next generation, may we not lose our soul at the altar of contemporary imagination.