It's been a while since we've had a peer review, but never fear–they're still here. This week we're taking a look at an Easter poster, which is a good reminder that if you haven't started thinking about Easter, you'd better.
Samples:
Poster: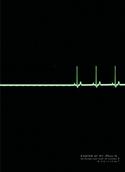 Notes:
St. Paul's Anglican Church
Toronto, Canada
Created by Sean Gallagher
St. Paul's is a big downtown church that struggles with many of the typical urban issues, including rising real estate costs and parking. They're located in a major commerce district, but also located a few blocks from the projects.
The posters went up in a subway station near the church and were also incorporated into flyers and bulletin covers. The plan behind the design was not to draw attention to the church, but to point people toward Jesus.
Questions:
What do you like about the design?
What do you think of the minimal approach?
How well does this poster fit the church?
What would you improve or do differently?