Last fall we started collecting Church Visitor Horror Stories to celebrate our book, Unwelcome: 50 Ways Churches Drive-Away First-Time Visitors by Jonathan Malm. It's been scary stuff. But hopefully we can learn to be more welcoming.
The Wrong Time
My wife and I had just moved to a new city in 2008. We decided to visit a church and it took us forever to figure out when the service started. Once we found the time online and drove there, we discovered we were about 30 minutes early because the time online was wrong.

When we walked in we didn't know where to go. We stood in the hall for a full 15 minutes while people walked back and forth. Not a single person greeted us or acknowledged our presence.

After 15 minutes we got in our car and went to the church down the street. –Drew Mehta
I believe that's called an eye for an eye.
The Solution
How many times do we have to say it? The times for worship services on your website (and every other marketing channel) must be correct and current. No excuses, folks. Double check them. Triple check them.
If you're ever changing service times or switching from summer hours to regular hours, make sure it's painfully obvious on your site. Don't put visitors in this difficult situation.
Perhaps the worst situation happened here where the visitors just left. Most visitors will stick around once they make it through the door, even if they decide this isn't the church for them. But clearly not everyone. You've got a tiny window to make that first impression for guests. You shouldn't be driving them to another church.
This church had a window to overcome their mistake. A tiny, 15-minute window when they could have greeted these early visitors and overcome the mistake of an incorrect time on the website. It's a big mistake, but it's forgivable. But two mistakes? This church pushed their luck too far.
More: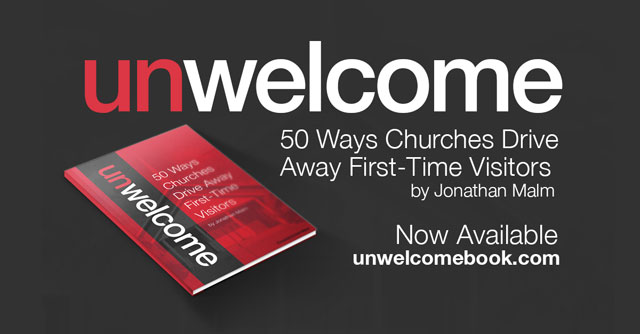 Photo by Tommy Clark.