Easter has come and gone. But it's not too late to grab some top-notch Easter ideas your church can use for next year. We collected some of the great ideas we saw and heard about churches doing this past Easter.
Got a great Easter idea of your own? Share it in the comments.
Experiences
Christ Fellowship – West Palm Beach, Fla.
Oscar Soto and his team designed a photobooth for people to snap photos before and after services.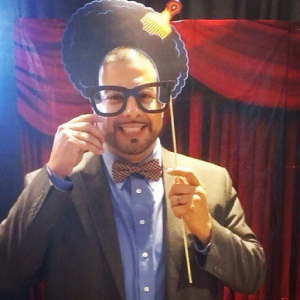 The Oaks Fellowship – Dallas
Kelvin Co and the creative team put together this powerful video that tells the testimony of Bill Bair and ends with a cross crashing to the ground.
C4 Church – Ajax, Ontario, Canada
Constructed a 14-foot cross out of wood and strings with different words for sin attached to it. If you think you've seen this before, wait for the words to start flying off and the fireworks to start. It's a great video about sin and redemption.
Hingepoint Church – Bakersfield, Calif.
You want original Easter ideas? How about a rap video?
Marketing
Long Hollow Baptist Church – Hendersonville, Tenn.
These guys put Easter eggs stuffed with a bouncy ball and an invitation on everyone's front door in the neighborhood of their church. But it didn't stop there, they did it again a couple of days later with a second egg in their front yards. A local blogger was on the receiving end and posted about it: 5 Marketing Lessons from a Hipster Church.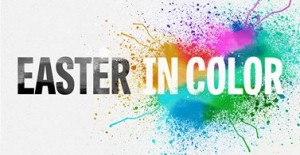 The Fields Church – Mattoon, Ill.
Created a series of sharable Facebook graphics that targeted different element of their Easter services. These guys (OK, this is my church) also designed a specific invitational marketing piece that they put into the hands of elementary aged kids so that they could invite their school friends.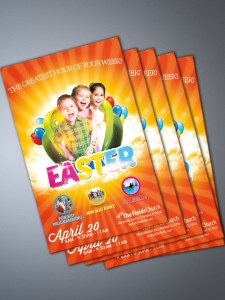 Stone Creek Church, Urbana, Ill.
Created a banner that had Easter branding and service times on it, and encouraged people to take selfies with it: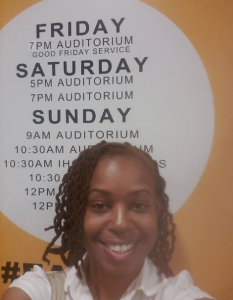 Shot a music video for Pharrell Williams' "Happy" and posted on it on social media channels to promote their Easter services.
Stage Design
Rockford First – Rockford, Ill.
Created free-standing letters (spelling Jesus) outlined with DMX-controlled LED lighting. To accomplish this they used plywood, Coroplast and LED tape.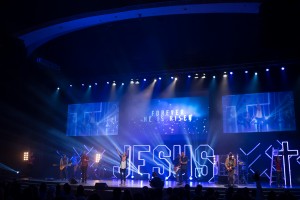 The Orchard Community – Aurora, Ill.
They put together two triple-wide setups (six projectors total) and projected on white parts of their side walls and masked their brick "pillars" which gave it a window effect. They introduced this environmental projection during the creation story in their Easter services.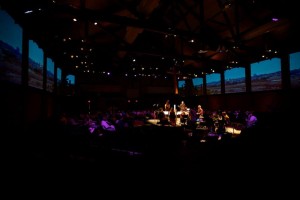 Save the Good Easter Ideas
Yes, Easter is a long way off. But now is the time to start saving these ideas so when planning time rolls around you have some inspiration to draw on.
What cool Easter ideas did you see churches put into action this year?
Need More? 3 Easter Resources:
Get more Easter ideas with our growing collection of articles, examples, and more.
Check out our book, Super Sunday: Planning Easter for Your Church, for tips on how to plan, promote, and survive Easter.
Go deeper for even more Easter resources and join our Courageous Storytellers Membership Site. You'll get access to downloadable resources including planners, guides, worksheets, graphics, and more.