A couple weeks back we asked you to Show Us Your Artwork. It's a continuation of our 'Show Us Your ____' series and a fun way to see what's happening at your church. Despite piles of religious art from stained glass to sculptures of Jesus, it was a bit surprising (in a good way) to see so many contemporary examples of church artwork.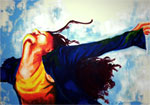 A series of 5'x7′ paintings that were created during the sermon to illustrate the series on change. Now the paintings are hanging in the youth center.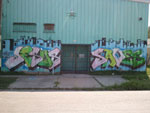 The potential future home of Kerusso Grace Church near downtown Houston.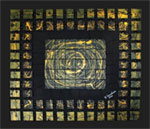 The Rock in West Virginia shared a number of pictures of their artsy space (including bathroom art), as well as this painting created with leftover construction materials.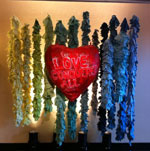 International Family Church in North Reading, Mass., has art installations that match their current theme.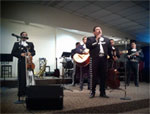 Christ Worship Center in Laredo, Texas, brings in a Mariachi band to serenade moms on Mother's Day. Cultural arts work, too!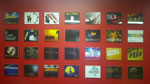 A collection of message series graphics displayed in the church's main hallway and intended to remind people when they started attending and help them reflect on their spiritual progress.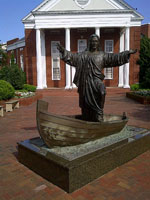 Jesus sculpture outside a church in Virginia Beach.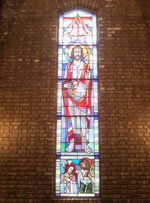 One of nine stained glass windows depicting biblical characters at Messiah Episcopal Church in St. Paul, Minn.
Does your church display any artwork? Share in the comments below.