We know it's almost Christmas, but this peer review tackles postcards promoting an Easter art installation. Nothing like working ahead of time. Post your feedback in the comments.
Samples:
Postcard 1: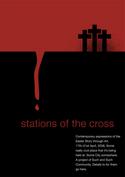 Postcard 2: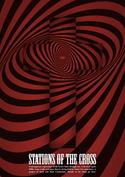 Notes:
Urban Seed
Melbourne, Australia
Created by Stu McGregor
A 1-year-old urban church plant with an emergent/alternative edge is promoting an Easter art installation. It's a small church that draws about 20 people and appeals to people worn out/burnt out on religion. The postcards will be sent to local churches, local cafes and individuals.
The postcards go to print in another week, so there's a brief window of opportunity to implement feedback. The text on the front of the cards is obviously not finished, and the back of the card will include details of the installation (not ready yet) and some text to expand on the idea, as well as the usual space for postage and address info.
Questions:
What do you think of the design?
Will it grab the attention of the intended audience?
How might you change or improve it?
The text on the front and back of the card is not finished–any suggestions on how to expand on the idea in the text?