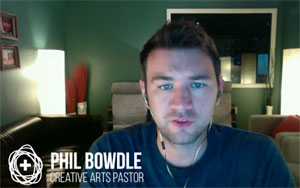 Church comm pro Phil Bowdle talks about how to bring creativity to problems and find effective solutions in this video from our Courageous Storytellers Membership Site webinar. He talks about asking three questions:
What's the problem you're trying to solve?
What are you trying to accomplish?
What are the barriers keeping you from solving the problem?
You can join now to watch the entire webinar.
The full webinar will be archived on Courageous Storytellers. You can get more insights from Phil as he talks about the community outreach his church did for Christmas where they set up an entire Christmas lights display and had thousands of people coming to their church.
Our Courageous Storytellers Membership Site has even more resources for Christmas, including a drip email campaign for guests, a church communication Christmas planner, a Christmas social media guide, social media graphics, and more. Join today!