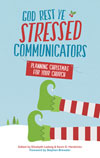 Today we're thrilled to announce our latest book, God Rest Ye Stressed Communicators: Planning Christmas for Your Church. You can win a copy of the book in our Christmas contest, and we're launching an email series, 30 Days of Planning Christmas.
Wait a minute, it's still September! Isn't it too early for Christmas?
Yes. Yes it is.
If you wear a Santa hat in September, people look at you funny. You can't break out the Christmas lights after Labor Day, like putting away your whites. Those Christmas cookies we love so much? Not gonna get 'em in September.
I will admit that Christmas cards grace my kitchen cabinets right now. But that's only because we left them up from last year.
Technically, it's not even fall yet. This year fall begins on Sept. 23 here in North America.
So why are we talking Christmas already?
Never Too Early to Plan
We're talking about Christmas now because it's never too early to start planning for Christmas.
Yes, it's too early to celebrate Christmas in public, too early to see Christmas displays in stores, too early to deck the halls, too early to fa-la-la-la-la. But planning is supposed to happen early. Generally, the earlier the better.
We're not asking you to plug in your Christmas lights just yet. But you should be planning those lights: Clear or colors? Windows or trees or both? Have you started untangling the eternal knot in the Christmas lights? Have you diagrammed how to plug in all those lights without blowing a fuse?
Much like covering your entire house in Christmas lights, your Christmas service has a lot of moving parts to plan and coordinate. If you try to put it off too long or just wing it, it doesn't go well.
Christmas is Coming
FYI, Christmas is 14 weeks away (as of today, Sept. 16—get the latest count). That's just 98 days.
Yes, it's hard to get in the Christmas spirit this early. Most of us just started our fall kickoff. (Though some of should have been penalized for delay of game.) But you need to get started if you want to avoid the Christmas crunch.
Maybe you don't need to start today, but you should put that planning meeting on the calendar. Start doing some brainstorming. Begin to bring the pieces together.
Don't let Christmas sneak up on you this year. It comes every year so it shouldn't be a surprise, but it always is. Life gets away from us. And no matter what, the season is always stressful.
Don't let this Christmas season be defined by panic. Start now.
More: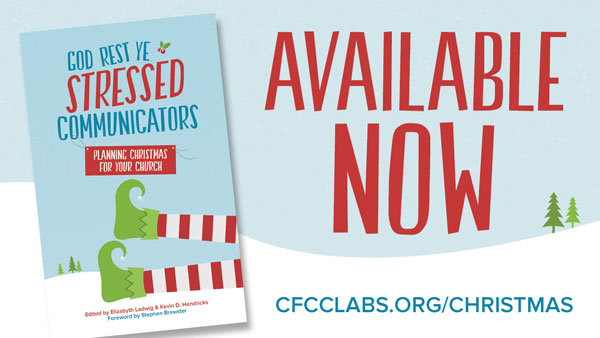 Photo by Kevin Dooley.