Editor's Note: Today we hear from Drew Goodmanson, CEO of MonkDev and former Center for Church Communication board president, sharing his thoughts on our 10-year anniversary series asking if church marketing still sucks. We'll be discussing this question all month long, so check out the other posts and share your thoughts. MonkDev is also celebrating with us by offering $250 off the setup fee on their Ekklesia system (regular price $500) and a free resource bundle featuring three ebooks.
While church marketing has been getting better, there is still room for improvement. Even though churches harness the power of technology to spread the gospel, many are missing basic elements of good marketing and communications. We're not talking about design, logos or branding. There are fundamental problems beyond brand identity that churches need to address.
Lack of Strategy and Planning
At MonkDev, the common refrain we hear from church communicators is that they need a plan to be effective. Yet 66% of churches plan their content two weeks or less in advance.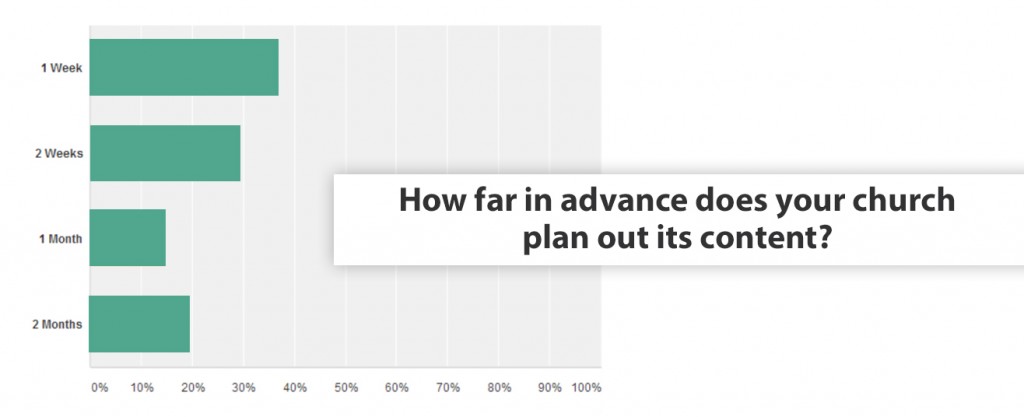 This lack of planning creates an environment where OK and good enough thrive. Which is not what any church communicator wants to produce. With such short turnarounds there isn't enough time to transform OK into excellent. Under these time constraints, speed trumps strategy. Unfortunately, this can lead to church marketing that sucks. For churches that want to improve in this area, we'll be sharing solutions in an upcoming MonkDev white paper, "Content Strategy and the Church."
In the meantime, check out the "7 Content Games Church Must Avoid." This ebook is included in the resource bundle we're giving away to celebrate Church Marketing Sucks' 10-year anniversary.
Churches Are in the Dark
They have no way of knowing if what they're doing sucks. They don't have clear goals or a definition of success. Under these circumstances, churches take a shotgun approach in the hopes that something will hit the target. The problem with this method is you're never able to determine what's actually working. This makes it impossible to replicate good communication.
In comparison, churches that have goals are able to measure if their communication efforts work. Vineyard Columbus is an example of this. Before working with MonkDev, they weren't able to track what happened online.
They were running around blind, and now they're able to track everything. This information helped them re-think the content of the their website and what they communicate on their top three most visited pages—Sermons, I'm New and Ministries. They're able to set up goals for each page and can measure what's working.
For details on measuring success online with Google Analytics, check "How To Improve Your Church Website." It's also in the resource bundle.
Fewer Churches are Sucking at Communicating
At MonkDev we're seeing more and more churches seeking solutions to these two problems. From strategy sessions to learning best practices, churches are looking to up their game. It's really an exciting time.
Church communicators across the nations are starting to get the concept of strategy and goals. They are seeking out knowledge and best practices so that they can help shape the way their church communicates online. They're also finding technology solutions that amplify the message of their church. At MonkDev we're happy to be a part of this change along with Church Marketing Sucks. After all, we have the greatest story ever told. Shouldn't we pair it with the greatest storytelling and marketing?
Get Those Discounts & Freebies
Don't forget to check out the free resource bundle from MonkDev, as well as get $250 off the Ekklesia setup fee.
What do you think: Does church marketing still suck?