One of the things I love about the Church Marketing Lab is the variety of designs that are posted. You can get inspiration and give feedback on T-shirt design, rave cards, bulletins, sermon graphics, men and women's retreat invitations, rebranding, etc.
Below are a few highlights from recent contributions to the Lab:
Rebranding
Coastal Community Church is going through a redesign. They've come up with some great ideas so far (with some input from Lab contributors) and want your input.
T-Shirt Design
This design is getting rave reviews in the Lab. What do you think about it? Jump over and leave a comment!
Message Series Graphics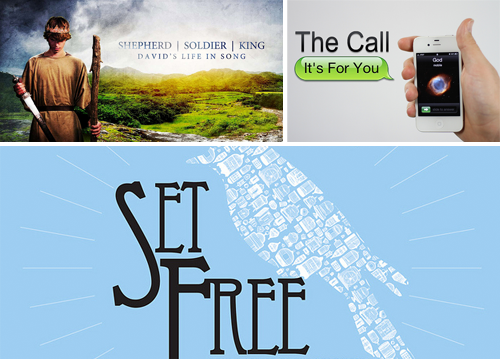 There are many churches starting new message series as the new year begins and the designs in the Lab are reflecting that sentiment. Be sure to add your new series designs and add your voice in the Church Marketing Lab!