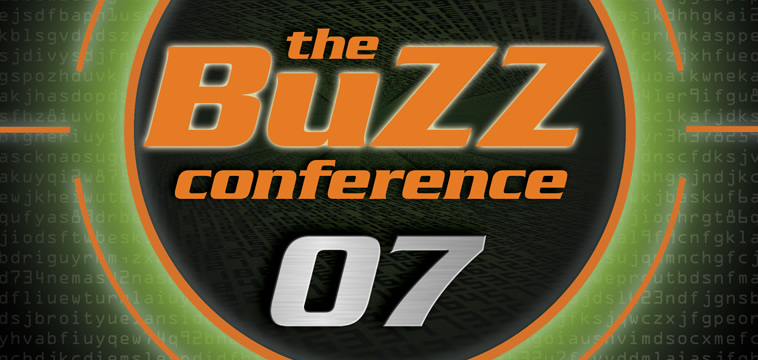 I'm not quite sure when I first drank of it, but the Mark Batterson Kool-Aid is still having an affect on me. I met Mark in the flesh at last year's Buzz Conference when I had the privilege of being one of the presenters. We've crossed paths a few times over the last year and I've also been a big fan of his blog for a while. If you didn't see his Gut Check For Growing Churches post today, you're missing out. Mark oozes fresh wisdom.
Lest the Kool-Aid loosen its grip, you also need to know about the second annual Buzz Conference coming this June 28-29 in Washington, D.C. With LifeChurch.tv's Craig Groeschel, Simply Strategic boys Tim Stevens and Tony Morgan, and of course Mark, you can't go wrong.
Juliet Main (one of the real brains behind the NCC operation) dropped me an e-mail yesterday and let me know that they're offering the CFCC community a special reduced registration price of just $119. That's $70 off the regular rate. But it only lasts for two weeks. To get it, just drop an e-mail with the subject line "Buzz CFCC" to Juliet [at] theaterchurch [dot] com. This deal is only available to the CFCC community. That means you!
Can't wait until June to hear Mark live? Join me at this year's National New Church Conference where Mark and I will be tag-teaming a pre-conference track about creative communications.