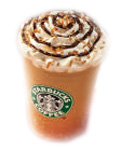 Every once in a while, my wife gets a hankering for finding and using coupons. This past week was no exception when she came upon quite the prize: Starbucks coupons! And more than just one, there were several winners. "Free beverage with the purchase of another." "Free drink (any kind, any size) with purchase of a pastry." "Free drink of your choice." We thought the end of the world had to be close because Starbucks has coupons!
Not so fast.

These coupons were for a specific location located inside a grocery store. And because grocery store locations are not corporate owned (they call them licensed stores), the marketing and promotion is left to the owner of the licensed store.
Okay, we can live with this. Starbucks is Starbucks, right?
The coupon for buy a beverage/ get a beverage expired last night. So we jumped in the convertible, put the top down, and rode off into the sunset seeking to enjoy a nice little coffee talk together (while saving money at the same time).
We get to the store and there to greet us was the familiar black chalkboard, although this one appeared a little bigger than what I am used to in the normal stores. In huge hot pink chalk was the glaring message:
WE ARE OUT OF ALL FRAPPUCCINOS® AND LEMONADE DRINKS.
There was another smaller chalkboard above it:
TO OUR VALUED CUSTOMERS: THE COUPON FOR BUY ONE, GET ONE BEVERAGE FREE MUST BE FOR THE SAME DRINK.
Starbucks ruined a perfect date night with my wife.
They were out of the drink I wanted. The coupon lied. We turned around and went home.
Perhaps Starbucks should re-think their licensing program and bring a little more quality control to the brand they have so brilliantly built.
Perhaps churches could learn a lesson in quality control as well:
Don't have great nursery workers 3 out of 4 weeks.
Be consistent in the quality of worship music and styles.
Make kids and youth a consistent priority, not just a few Sundays per year.
Keep small groups and Bible studies in sync with the pastor's heart.
Make sure the bathrooms are always clean. Always.
Don't invite people to a service that starts at 7 PM if you really won't begin until 7:30 PM.
Don't call yourself "New Community Church" unless you're becoming a new community every day.