If you've never attended our Certification Lab event, you're missing out. If you are a church communications director, creative director or work in any part of the church where you have a hand in service planning or promotions, this event is for you. Our next Certification Lab is July 17-19, 2016 in Nashville, Tenn. Register now.

If you're still not sure why you should attend, here are my top 10 reasons:
1. Connections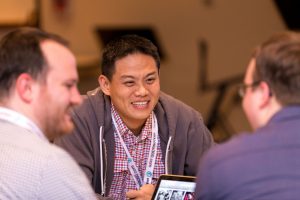 Many attendees say that the friendships and connections they make over the two days at Certification Lab are lifelong relationships that they treasure. If you've ever wished you had a friend who you could call up and vent to—someone who understands your plight—you just might find that comrade at Certification Lab.
2. Instructors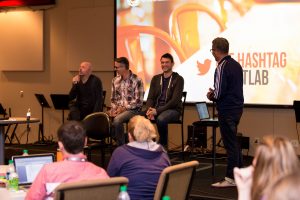 The Certification Lab instructor team is second to none. They are highly sought-after experts and leaders in the church communication and creative fields. At Certification Lab, you get unparalleled access. If you have a direct question for Phil, Mark, Stephen or Gerry, you'll get your chance at a conversation when you show up in Nashville. No other training event will give you this kind of access.
3. Resources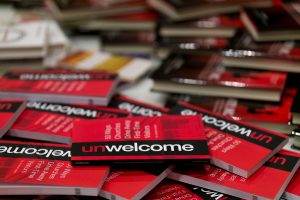 Apart from the connections and access, Certification Lab is worth the price of admission for the resources alone. You'll walk away with templates, how-to guides, and a variety of other resources—including some you'll be challenged to create on your own—that you can immediately implement in your own context. In my own ministry, I've paid thousands of dollars for the type of resources you'll get at Certification Lab. Plus, we load you up with lots of swag, prizes, and other goodies. Nobody walks away empty handed.
4. Format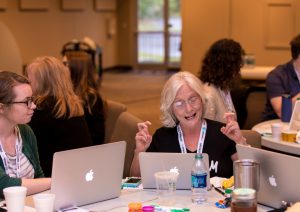 There are lots of conferences and trainings popping up for church communications folks. We celebrate those events. However, none of them offer the same lab-style format that Certification Lab has. Our goal isn't just to pour a bunch of knowledge into your head but rather to help you discern what you can use, how you can use it and to get you started on the path to success. You walk away feeling confident with what you've learned because you've already begun to put it into practice in a very practical way.
5. Insider
Our Certification Lab alumni become Center for Church Communication "insiders." You become our beta testers of sorts. This will happen even more in the future as you'll be some of the first to know about new projects and initiatives we're launching. In short, you move from a member of audience to an insider part of the tribe.
6. Refreshing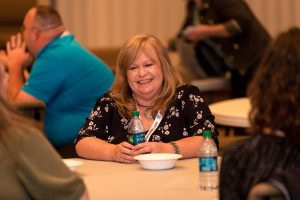 A big part of Certification Lab is giving you space for renewal and refreshment. As if getting you out of your office for a few days isn't enough, we provide you with time to reflect on your calling and to relearn who God has called you to be. Certification Lab, while chock-full of educational value, is a time to retreat and experience a brief sabbatical. Don't underestimate the value of getting away when considering whether or not to join us!
7. Food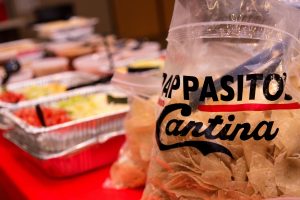 Don't you hate it when you go to a conference and all you can think about is how terrible the snacks are (if snacks are even provided)? Certification Lab has built a reputation for hospitality. We bring in a team of people to make sure you are comfortable and taken care of. From delicious snacks to really tasty catered meals, food is a highlight at these events. You shouldn't make a decision of whether to attend an event based on food alone—but it should definitely be a factor. We've got you covered!
8. After-Lab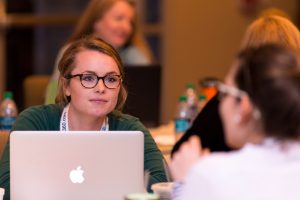 During the Certification Lab event, you have the opportunity to be in a closed Facebook group with others in attendance. After the event, we add you to a private group of all who've attended Certification Labs historically. We call this our "after-lab" experience. You get to be a part of an exclusive group of folks who have a shared experience, have common language, and understand what you're going through. And, best of all, this group will exist as long as Facebook continues to exist. You can ask questions, discuss difficulties, and enjoy community with other Certification Lab alumni.
9. Education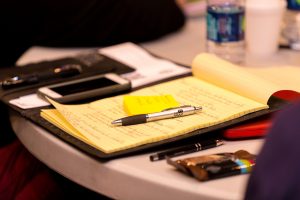 Of course, everything I've mentioned above is useless if you don't learn anything at Certification Lab. We're certain that the education you'll receive is world class. The Certification Lab is a premium opportunity for you to gain the skills you need to be confident in leading yourself, your direct reports (volunteer or paid), and your boss. There are other learning experiences out there, to be sure, but the education you get at Certification Lab is second-to-none.
10. Limited Time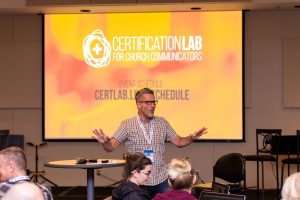 At the time of this post, there are no additional Certification Labs on the schedule. We are considering adding future events, but there are no guarantees. One thing I can say for certain, Certification Lab will not go on forever. If you want to attend, you should act soon.
Certification Lab Discount
So there you have it: my top 10 reasons you should attend Certification Lab. Some of them you might've thought of and some of them hopefully give you more to ponder. But, let me leave you with one last reason you should sign up today: Discount code! If you register this week using the discount code, "CHUCK10" we will take an extra 10% off the price of your registration.
Hope to see you in Nashville!