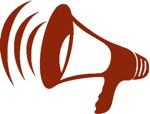 I got a call last week from a husband and wife team who are launching a new business going after people who own RVs/trailers. With boomer mobility on the rise, it's a growing market with tons of potential. The particular product they're selling will be a huge hit. Unfortunately, the market doesn't understand what the product is or what problem it solves. Yet.
This is a classic awareness problem. Great product or service. Huge market potential. Major disconnect between the two. So we try and do both. We attempt to build awareness for the product/service and sell it at the same time. Doesn't work. You've got to pick one.
Churches experience this all the time. New church gets started with many new ways of "doing" church. The community is ripe for new ways of doing church. Major disconnect between the "new church" and those that are looking for new ways to do church because they're having a difficult time finding each other.
Like my friends with the new product, they need to raise awareness for the itch they're scratching. You can't tell people they have an itch and scratch it for them at the same time. When you attempt to do both, your credibility and/or ability to do either is stifled.
So build awareness.
Or meet the need(s) of the aware.
You choose.