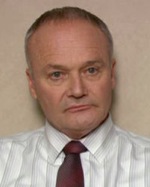 This is part two in a series about how our impending identity crisis is funking our souls. Part one was the story of CGE/Vivendi and their struggle to figure out who they are.
Soul Supplier
In their book The Soul of the Corporation, Hamid Bouchikhi and John R. Kimberly conclude "that we are in the midst of a transition on a global scale from an era in which the vast majority of people lived with a sense of clarity, continuity, and consistency about their identity–their notion of who they are and how others view them–to an era in which identity is increasingly problematic across all levels of human organization, from the individual person to entire nations or civilizations. The result of this identity crisis is that companies and organizations have now become suppliers of individual and collective identity."
In traditional societies, individuals inherited much of their own identity from the social milieu (family, place of birth, tribe, religion) into which they were born. In an organizational society, individuals are defined by the companies and organizations in which they participate. Today, people are developing much of their sense of self from belonging to, or buying from, companies and organizations.

Losing Our Soul
Consider these four characteristics of what it looks like when we're losing our soul.
1. Drift: We forget about what really matters
Too many churches seem to be run by Michael Scott and sidekick Dwight Schrute. When was the last time anybody in The Office actually worked together on the reason Dunder Mifflin exists in the first place? In the season finale this past year, Creed Bratton didn't even know what his title was, not to mention what he did. It's so easy for us to drift from what really matters and end up in the small world we've created.
2. Fragmentation: We split up and deal with smaller matters
We've departmentalized everything, creating turf wars and competing agendas. Consider the increase in the amount of denominations. In 1800, there were 500 Christian denominations. Today there are over 40,000 and that is expected to increase to 55,000 by the year 2025. It's one thing to divide and conquer, it's quite another to split up and say we'll meet in Heaven.
3. Narcissism: We think we're all that matters
We'd rather be the church on the cover than the church on the corner. We're too quick to package something that works and get other churches using it. If churches really are meant to be–in the words of Abigail Van Buren, "a hospital for sinners" and "not a museum for saints," I think we'd be doing a lot less show-n-tell.
4. Conflict: We can't agree on what really matters
The soul-struggling Catholic Church is in the midst of conflict. On one side are the reformists who say adapt to modern life, get rid of the no celibacy for priests thing and let's start ordaining women. On the other side are the conservatives who say that the laws of God are immutable–we must not drift! Both sides believe that their approach is true to the soul and identity of what it means to be Catholic.
Next, I'll share some reasons for how we got to this period of organization as soul provider.